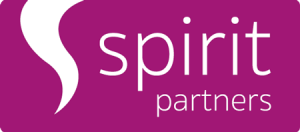 Spirit Partners is our venture capital division. We are looking to invest in early or growth-stage businesses and work with them to deliver great results.
We're interested in businesses from any sector that meet our investment criteria
Start-ups or existing companies with growth potential, a clear business model, and market demand. There should be a clear plan to grow based on repeat business.
Driven, dynamic leadership who value strategic thinking and who are committed to the long-term development of the business.
Opportunities where we can add real value, both from our financial investment and business experience.
Investment capital for growth
Flexible investment structures tailored to the needs of our business
A real partnership for the long-term
Guidance and support by taking a seat on your board
We welcome all applications to become an investment partner. Our Investment Committee aims to make decisions within 3-4 months of any initial conversation, and always provide detailed and supportive feedback.
We always undertake an period of extensive due diligence on any investment. This may take 4-6 weeks.