GOVERNANCE
We have put in place governance arrangements to support the best possible decision-making, create clear areas of responsibility and accountability. Our Venture Operating Boards are valuable forums for our venture management teams to discuss business and enhance performance. The Executive Board is responsible for the monthly operations of our group and promotes collaboration across our portfolio. The Strategic Board advises the Chief Executive, and has a remit to take a consolidated and long-term view of the group.
Find out more about our Leadership Team and our Board Advisors.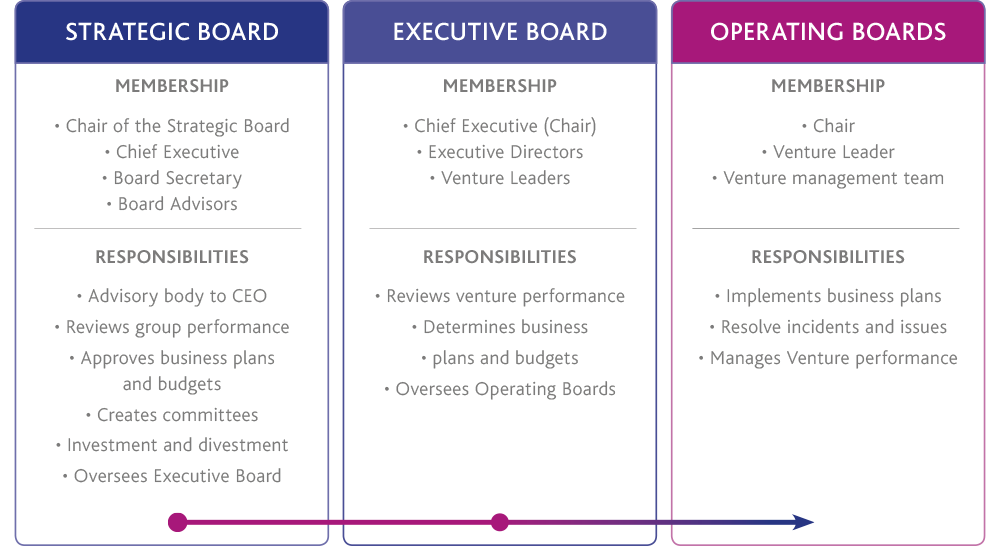 GOVERNING FRAMEWORK
Our group constitution, which sets out the roles and responsibilities of our boards, and the terms of reference within which they operate.
2020 STRATEGY
Our strategy details our ambition and our plans to double the size of our group in 4 years and build a great team of dedicated, passionate people.
BUSINESS PLANS
Our ventures produce robust business plans each year, detailing their how they're going to deliver growth, wow our customers, our delight their teams.